Emergency Root Canal Therapy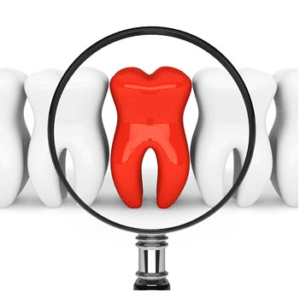 Although a root canal is not typically an emergent situation, sometimes severe toothaches and mouth pain can severely affect your primary dental functions, making it extremely painful to eat, talk, or smile. If this is the case, you may be suffering from an acute tooth pulp disease and require an emergency root canal.
How do I know if I need an emergency root canal?
If you have been suffering due to a toothache for over 4 hours, non-stop, and this pain continues to affect your daily routine, you may qualify for emergency care, especially where bleeding gums and sudden discoloration of the tooth occur.
Generally speaking, pain subsides from pulp disease and only appears when eating extremely sweet, hot, or cold foods or when applying intense pressure to the affected tooth. However, if this pain does not subside after ceasing these activities, you should consult your dentist immediately.
Do not hesitate to call.
If you are in need of emergency dental services, call our offices at Rockefeller Cosmetic Dentistry at (212) 581-1091 to request your emergency dental consult today.