Holistic Zirconia Dental Implants NYC
Suffering from a decaying, weakened tooth, this patient came to our Rockefeller dentist office to seek a quick solution so he could get back to his busy New York City life. We extracted the problem tooth, placed a metal-free zirconia implant, and affixed a crown atop its abutment, allowing the patient to walk out with a brand new smile on the same day he entered our office.
Not only did it save time for the patient, but they never had to go anywhere with a missing tooth.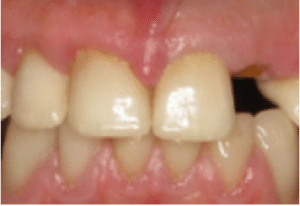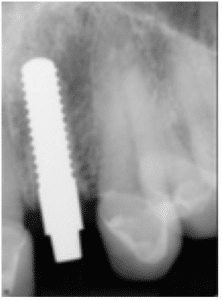 The metal-free implant is attached to the jaw bone.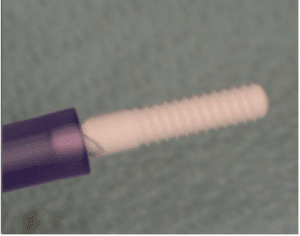 The implants we use, metal-free zirconia implants, make for a whiter and brighter look as there is no metal to show through or darken the appearance of the crown nor is there any possibility of metal showing through at the gumline.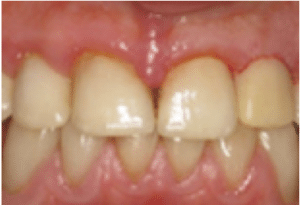 The after photo you see here was taken immediately after the procedure, and already the patient's smile is as good as new.
You, too, can have your teeth replaced today. Call us at (212) 581-1091 or visit our consultation request page to schedule your first appointment. We're as ready as you are to get you back to smiling!